Théophile-Alexandre Steinlen, La rentrée du soir (détail), vers 1885, Oil on canvas, 65 x 50 cm,
Association des amis du Petit Palais de Genève, © Studio Monique Bernaz
The Musée de Montmartre is devoting an exhibition to Théophile-Alexandre Steinlen (1859−1923), an emblematic Montmartre artist of the end of the nineteenth century. The exhibition, which is being held from 13 October 2023 to 11 February 2024, marks the centenary of the artist's death; it pays tribute to this unclassifiable and multifaceted artist, who was a draughtsman, engraver, painter, and sculptor, and who belonged to one school only—the school of freedom.
A common theme is evident in his extremely prolific oeuvre: that of commitment, as the artist combined art and politics, by acting as a critical witness of his time. Steinlen disseminated his motifs from one technique and medium to another, as he worked in the illustrated press, illustrated books, and made posters and paintings. The human population, and also the cat population, which resembled a carnival-like duplicate of the human population but with an irrevocable animal strangeness, were the main subjects of the artist, who also practised traditional genres of painting, in particular the nude and landscapes. Wary of all the art movements, Steinlen believed in the social and political dimension of art, as a voice and path towards a better world.
The exhibition's chrono-thematic approach retraces Steinlen's career and gives visitors a general idea of his diverse oeuvre through a selection of a hundred works, including a large proportion of oil paintings, which are less well known than his graphic works, which also largely feature in the exhibition, along with sculpture works. Following the theme of social art, the itinerary focuses on three main areas: Montmartre and Le Chat Noir; the people as an artistic subject and goal; and, lastly, history painting and intimate nudes, the relation between classical genres and the history of art, ever in the service of a political vision of art.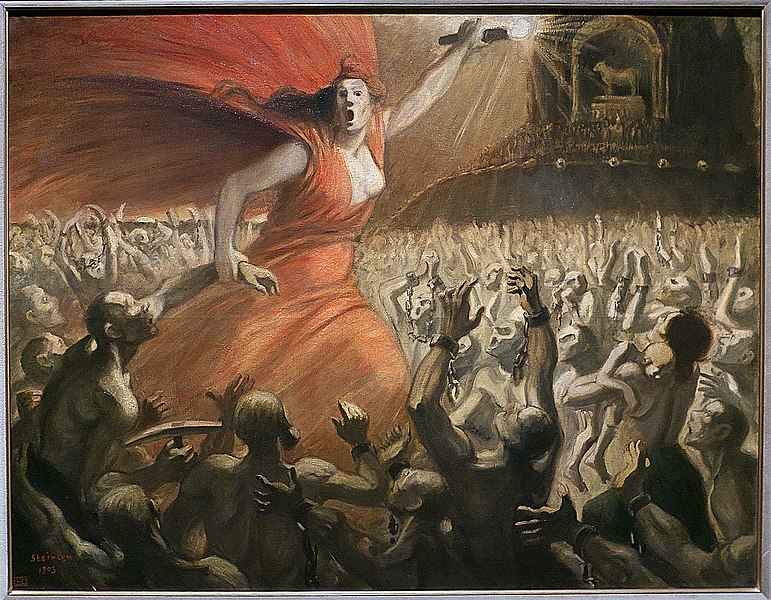 EXHIBITION CURATORS
Leïla Jarbouai, Chief Curator of Graphic Arts and Paintings at the Musée d'Orsay
Saskia Ooms, former Head of Conservation at the Musée de Montmartre