« As a colorist painter, I have always been and still am a free Fauve »
Discovering his art means embracing the 'exclusive love of colour' that he shared with Matisse, Marquet, and Manguin. It also means identifying his more sombre phases and profound doubts, which led him to destroy almost eighty of his pictures in 1914—a truly radical act for an artist. But he also experienced a profound pleasure in painting 'coloured sensations and the life they convey'. He painted these sensations spontaneously and sincerely, executing highly worked paintings and others that were sketched. This was the emergence of a form of painting that was free, the fruit of 'a sincerity that expressed itself directly, something like falling in love or a cry from the heart', to the words of the artist.
The exhibition "Charles Camoin, the free Fauve" is a tribute to an artist who devoted his life to what he did best: capturing beauty and turning it into a symphony of colours on canvas.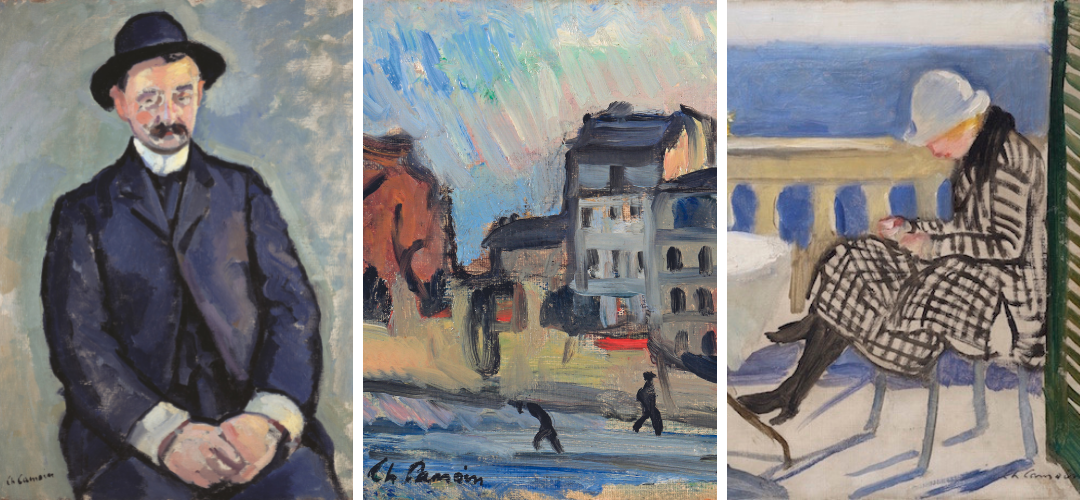 Charles Camoin, Portrait d'Albert Marquet, around 1904-1905 © Adagp, Paris 2022
Charles Camoin, Maisons à Montmartre, around 1908 © Adagp, Paris 2022
Charles Camoin, Lola sur la terrasse, 1920, oil on canvas © Adagp, Paris 2022
Opening hours & rates :
→ The museum is open every day except on tuesdays, from 10am to 6pm
→ The three gardens surrounding the Museum are accessible with your entrance ticket and offer a peaceful haven in the heart of Montmartre.
CURATORS
Assia QUESNEL, art historian and responsible for the Camoin archives
Saskia OOMS, responsible for the conservation of the musée de Montmartre