Our enthusiastic Museum guides offer lively tours allowing all ages to discover the permanent collections of the Musée de Montmartre as well as the temporary exhibitions.
The children will explore Montmartre's history in this fun and educational tour learning about the artists that once lived here and its famous cabarets with iconic works by Steinlen, Toulouse-Lautrec, Suzanne Valadon and André Gill (the Lapin Agile).
PUBLIC : ALL AGES
(Primary, Secondary, High school)
On reservation / Duration : 1h30
Also available in english.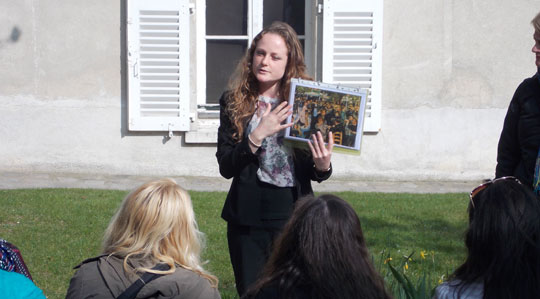 Ou do you prefer an open visit or a workshop ?